The culture at the GUILLIN Group and its success are the direct legacy of its founder's values and beliefs.
Team spirit, excellence, performance, respect, responsiveness, a sense of service: the road map for this enterprising journey. Today, these values have become incorporated into guiding principles that continue to direct and encourage the 3,000 people who make up the Group.
Loyal to its origins, the Group has built its headquarters close to the family base, and the Guillin family has always remained the main shareholder.
A DIVISION-BASED STRUCTURE
To unite and harmonise operations of its 32 companies spread around the whole of Europe, the GUILLIN Group relies on its holding company, on which the Group's strategic functions are centred.
The companies are organised by discipline and by market, with designated directors to ensure synergies are utilised in all directions.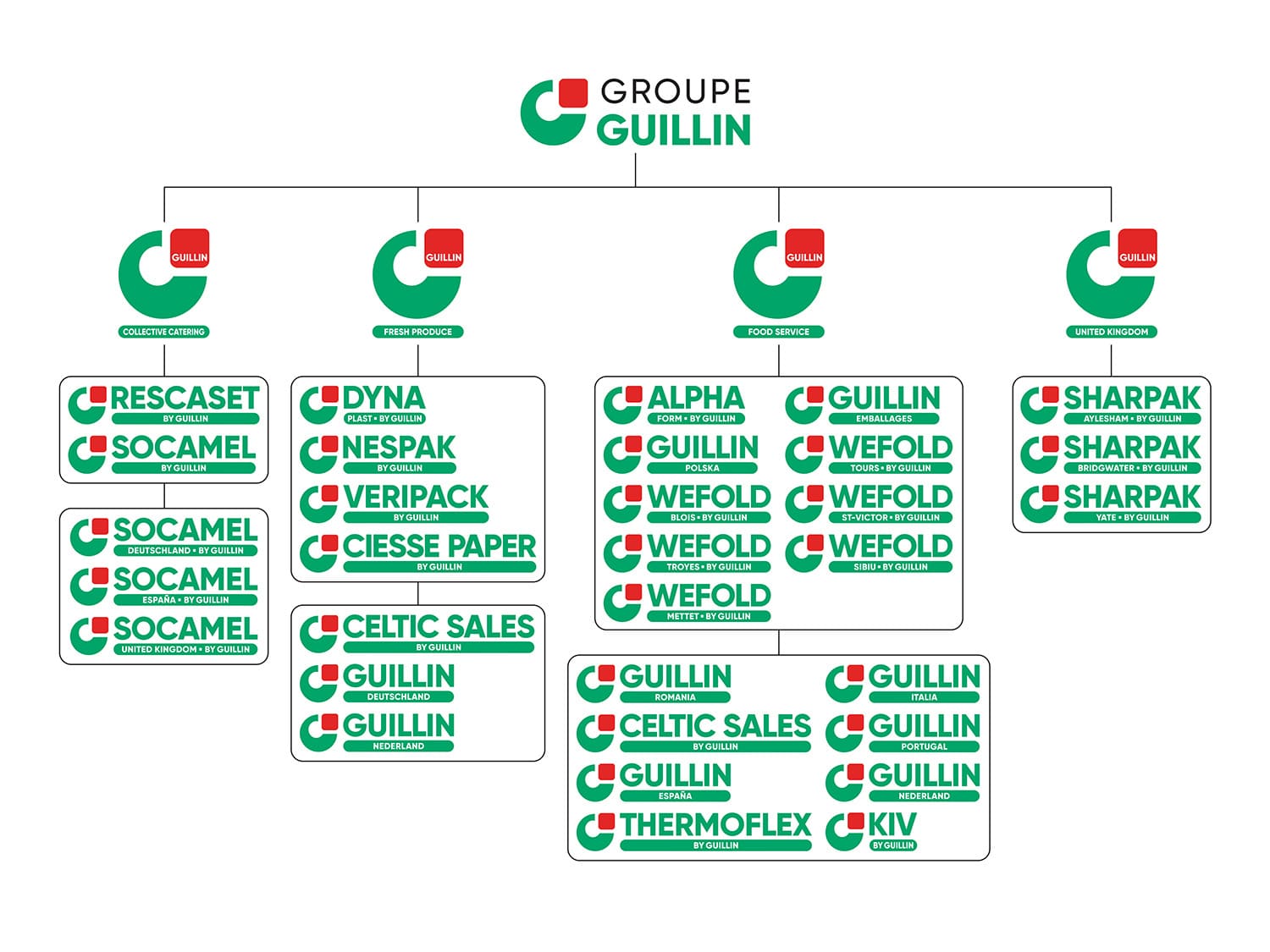 Find out more
about our Corporate Social Responsibility

Find out more
about our Code of Conduct
Throughout the year, find our financial meetings.
27/04/2023
Publication of the consolidated annual accounts
27/04/2023
Publication of the Annual Report
28/04/2023
SFAF financial meeting
SFAF – 5-7 Avenue Percier – 75008 Paris – France | Starts at 9:00 am

23/06/2023
General Assembly of the GUILLIN Group
Maison de l'Economie – CCI Saône-Doubs – 46 avenue Villarceau – 25000 Besançon – France | Starts at 9:00 am
19/10/2023
Publication of the half-yearly accounts
20/10/2023
SFAF financial meeting
Visioconference | Starts at 9:00 am