MAPTIPACK

Recyclable sealable tray
The SHARPLOK system isolates the product from its exudate
IMPECCABLE QUALITY AND SERVICE FOR FAULTLESS SECURITY
The GUILLIN Group companies working in the food industry are the premier suppliers to meat (beef and pork) and poultry processors. The biggest brands and producers in the sector place their trust in us.
Our companies' expertise is based around three main elements. First is the large range of PET, PET/PE and PP trays that cover all standard formats in use and all uses. Second is an efficient logistics organisation that allows us to keep 80% of reference articles in stock for next-day or 48-hour delivery. This is a key response rate for industrial producers and hypermarkets and supermarkets. Third is observance of extremely strict production standards, a commitment that is even more essential given the sensitive nature of the products.
Upstream, the Group works with all sealing equipment manufacturers and film suppliers, whatever the material, in order to guarantee that its trays are perfectly suited to all sealing systems. Automation of industrial clients' production lines is considered in the design of our products to ensure that production speeds can be met.
A team of expert engineers is available to help and support with advice in the case of problems or to simply help optimise your system.

Our priority is to protect food and people. Our packaging ensures the security and hygiene of its contents in the face of external factors, such as contamination, cold, heat, light, theft, etc., from production to the consumer's table.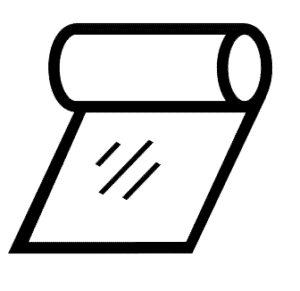 Our solutions have been tested and are compatible with all types of sealing film We work with all the major suppliers in this market (equipment, films, atmosphere and gas, etc.) and provide an assurance of the reliability of the sealing qualities of our packaging.

Our packaging is recyclable, reusable or compostable. We use at least 30% rPET in our PET packaging. We are committed to a circular economy and use plastic collected from the ocean in our packaging through an exclusive partnership with Prevented Ocean Plastic.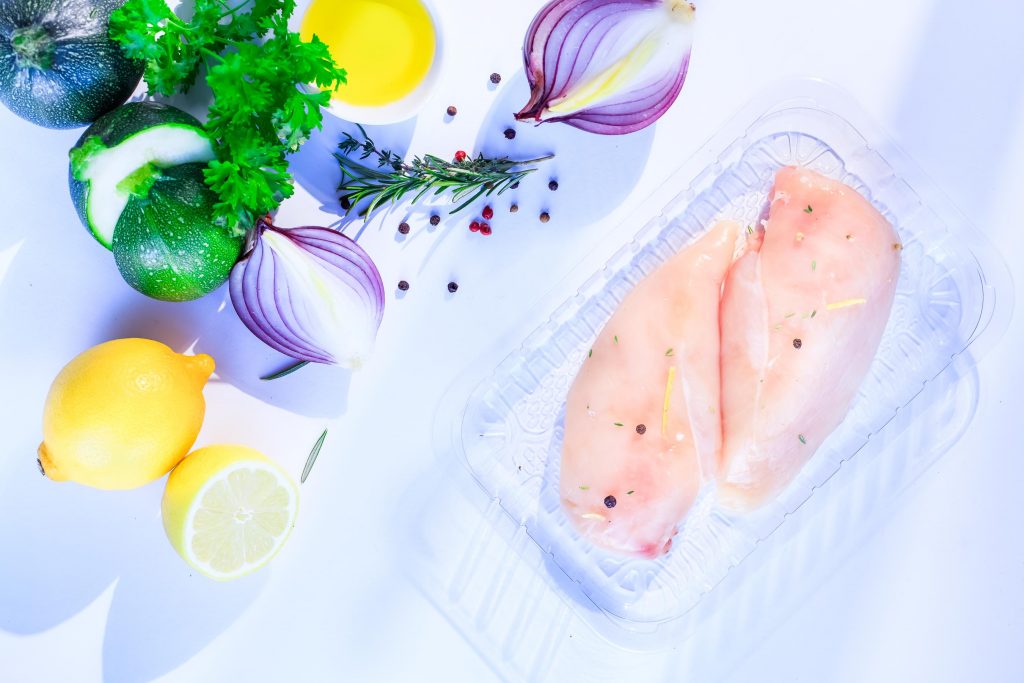 MAPTIPACK special sealable poultry tray
MAPTIPACK
combines strength and flexibility in a single package. Weighing between 20 and 30% less than traditionally shaped trays, this solution has a smaller production carbon footprint. These sealable trays are designed to be compatible with automatic sealing machines to ensure greater productivity and significant time savings. Our
SHARPLOK
technology allows the meat to be isolated from its exudate, guaranteeing perfect freshness.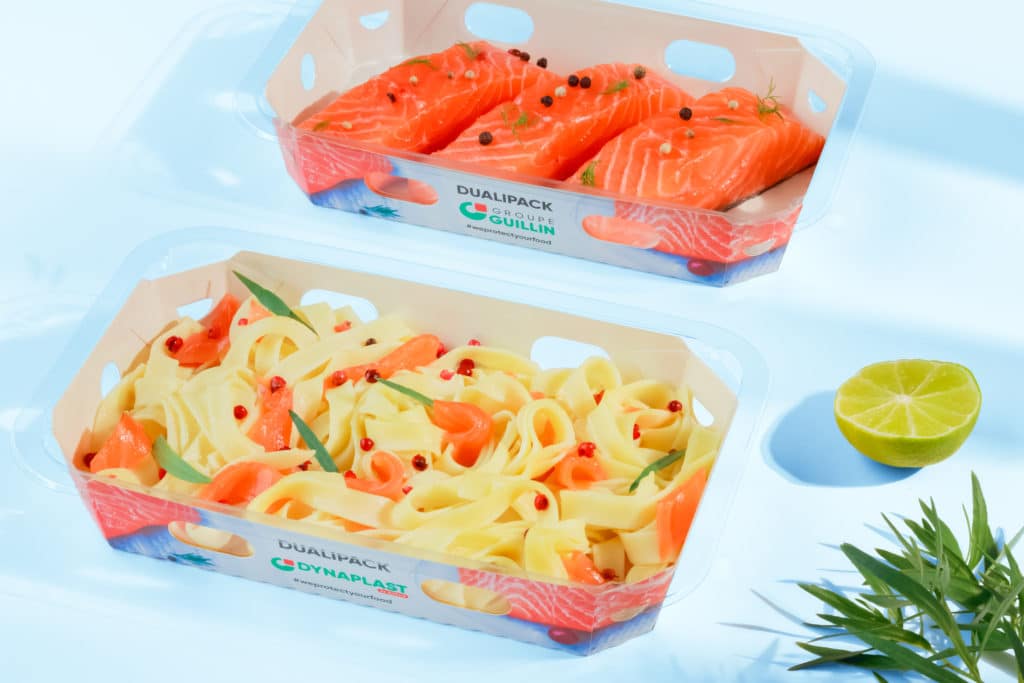 DUALIPACK separable cardboard/PET tray without glue or adhesive
Thanks to its extremely easy assembly and separation system without the need for glue or adhesive between the plastic and cardboard,
DUALIPACK
is a responsible, recyclable hybrid solution for the food industry. The combination of cardboard and plastic ensures that it is both crush-resistant and leak-proof, all while benefiting from 50% less plastic It can be automatically denested and sealed to achieve an optimum production rhythm. The interior and exterior design of the packaging is fully customisable to allow uniquely impactful communication.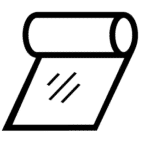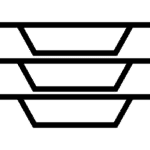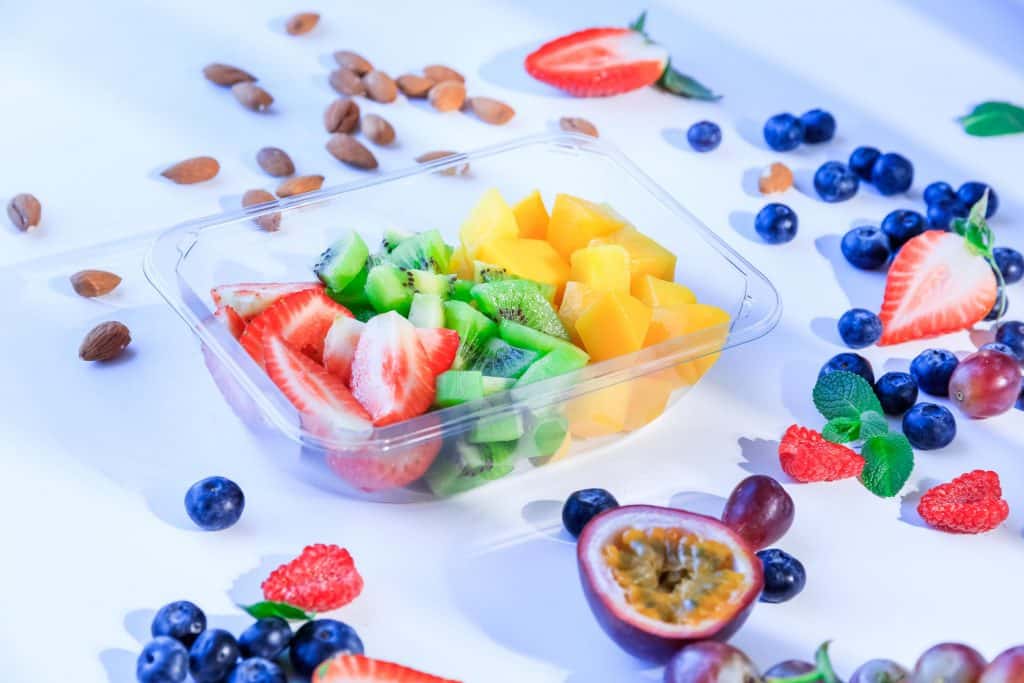 RAVIPACK sealable tray
The ideal solution for your fresh cut preparations to take away,
RAVIPACK
showcases your creations in its uniquely designed and stackable case for an optimised shelf display. The transparent packaging allows the produce inside to reveal its value and the large range of formats makes this a versatile solution. Its shape is suitable for snacks on the go.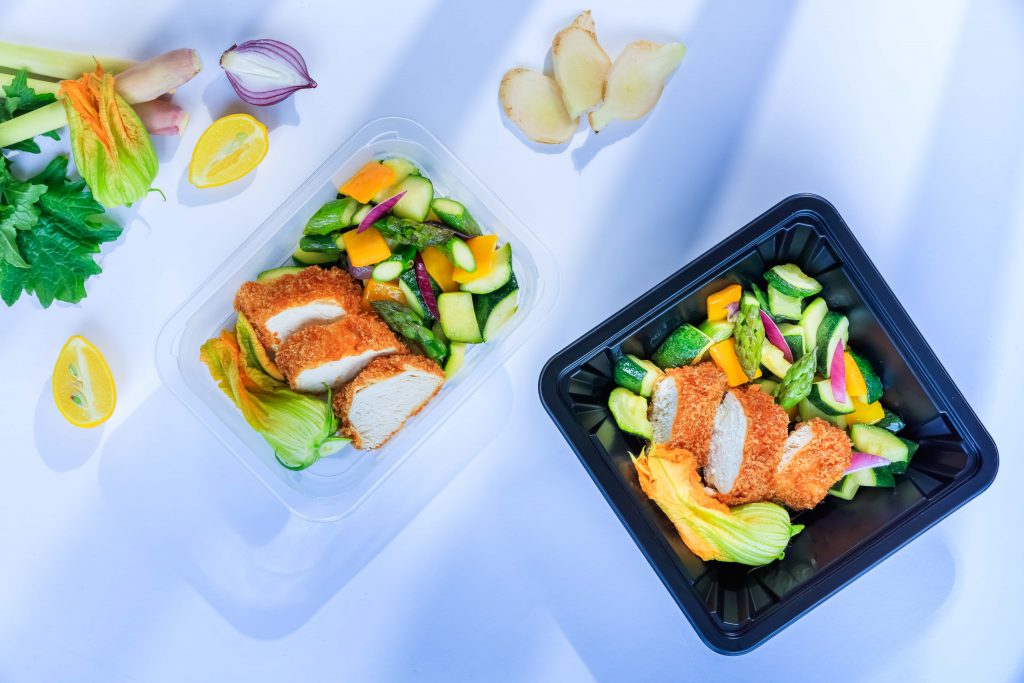 MAPTIPACK sealable tray for prepared meals
A very large range of formats for a versatile sealable tray.
MAPTIPACK
is the ideal solution for packaging prepared meals. With excellent strength and resistance properties, it provides total protection for your food. It can be reheated in the microwave.




Sealable trays for meat, poultry, fish and prepared meals. Microwavable boxes and trays for hot takeaway meals. Dessert and salad bowls. Delicatessen trays. Sealed trays for fresh cut produce.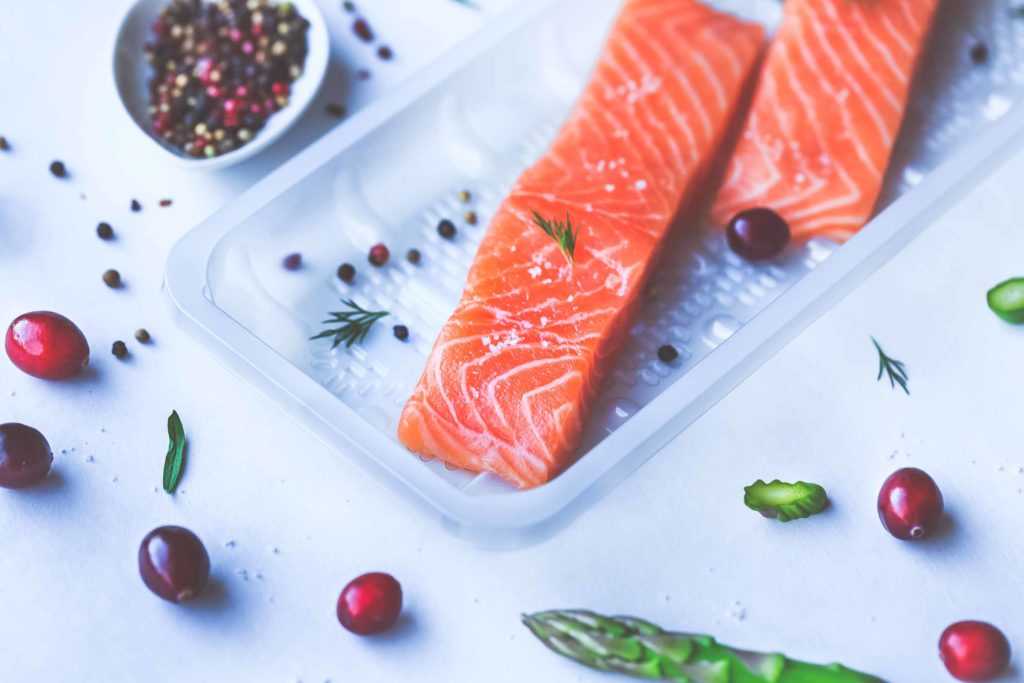 PROTEIN
Trays for sealing
Trays for film wrapping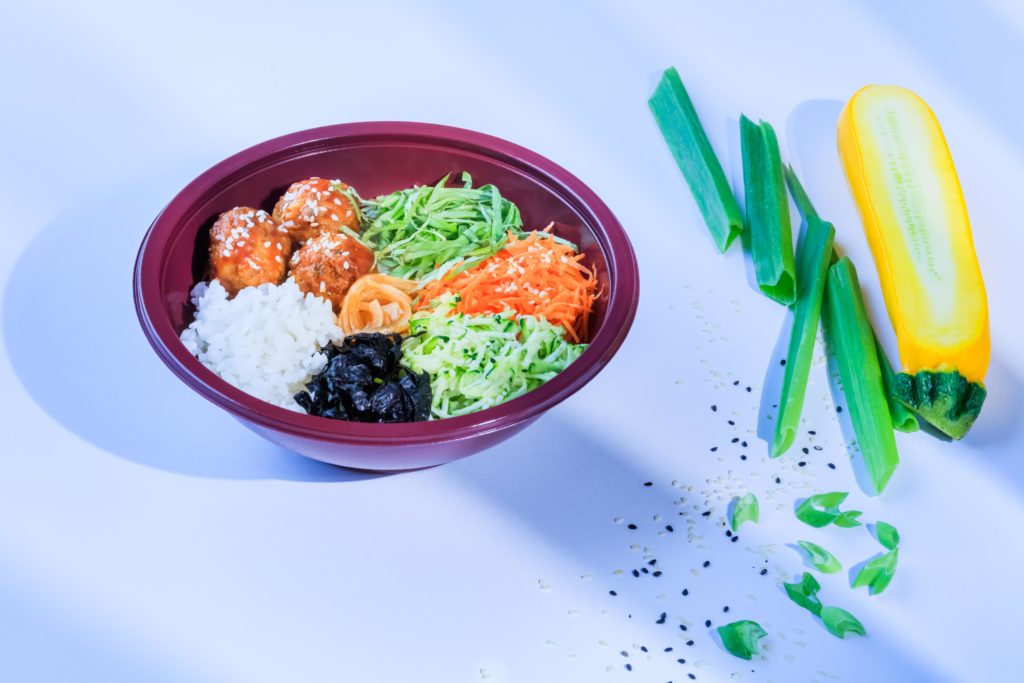 TAKEAWAY
Trays for sealing
Round containers and trays with separate lid
Trays with attached lid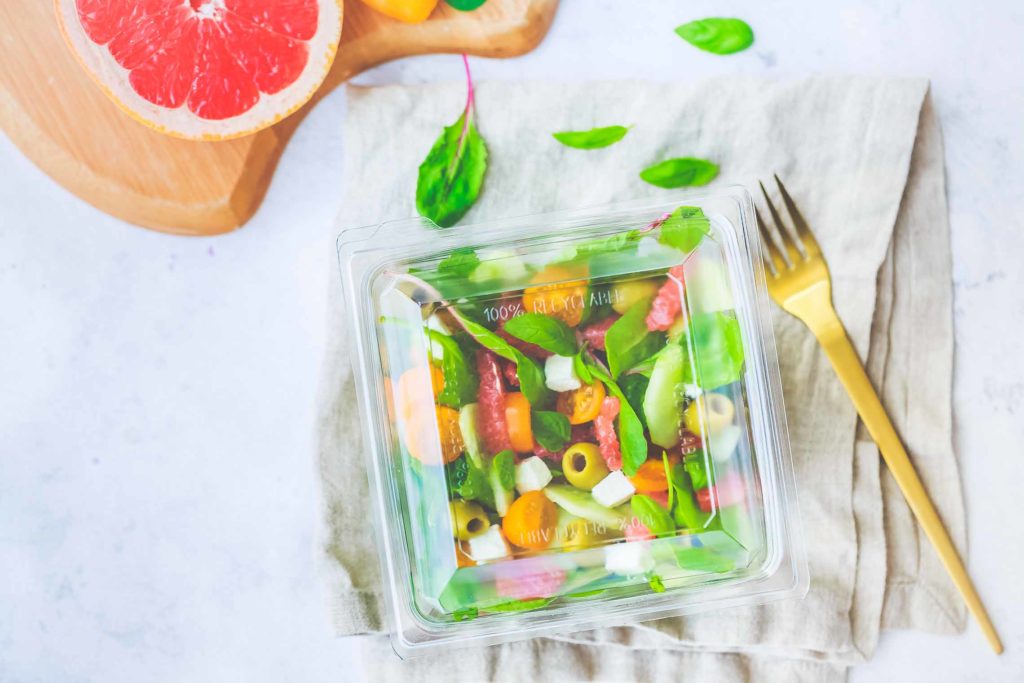 PREPARED SALAD & DELI
Round containers and trays with separate lid
Trays with attached lid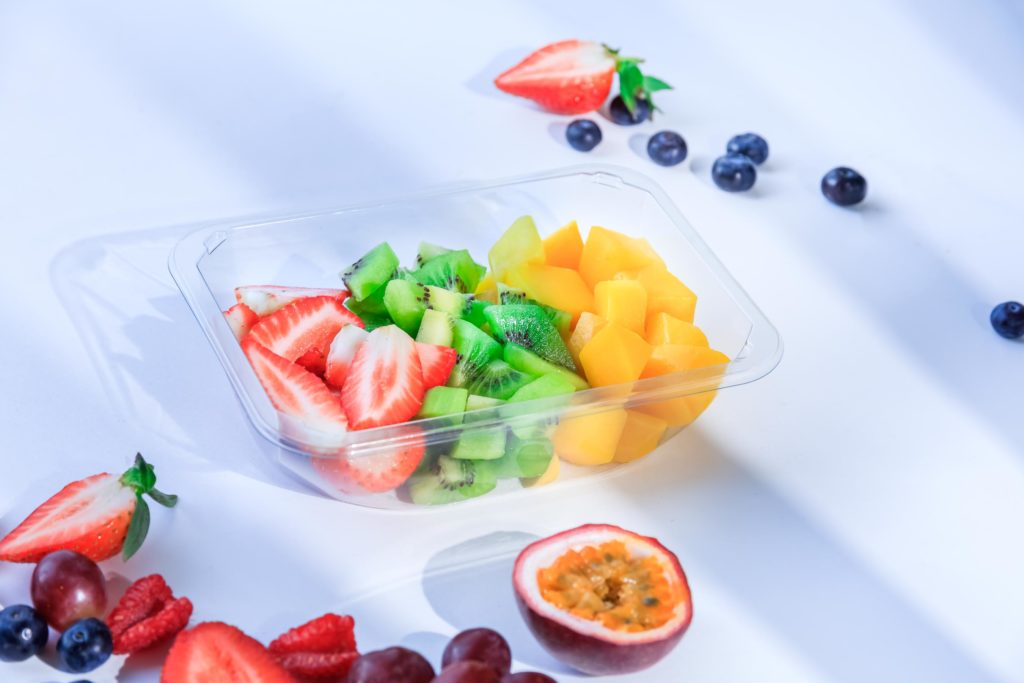 CUT FRUIT & DESSERTS
Round containers and trays with separate lid
High-performance trays that combine good transparency with excellent sealing qualities, all with a high proportion of rPET. Order and delivery management and quality is right up to the expectations of an industrial partner like ourselves,and DYNAPLAST can also respond to urgent requests, which is a real asset.Support from an application engineer is also highly appreciated whenever we need it.
The W1 trays from the MAPTIPACK range in PP made in DYNAPLAST's French factory is perfectly suited to our needs, especially when it comes to stocking in stacked metallic containers.. ,On the production line, denesting and sealing works faultlessly.