KAOLIN

Recyclable sealable tray
Top of the range design for meal distribution in institutional settings
PIONEERS IN MEAL PACKAGING AND DISTRIBUTION
The traditional core business of RESCASET and SOCAMEL is packaging and distribution of meals in institutional settings: hospitals, schools, prisons, nursing and care homes.
For over 30 years an advocate of the cold chain concept, RESCASET also distributes a packaging line targeting institutional caterers and food industries along with a wide complementary range of sealing and packing machines. In total it offers more than 800 different articles in a variety of shapes and sizes, specifically designed for the packaging, security, hygiene and distribution of meals, both hot and cold.
As a leading in catering in healthcare establishments in France, SOCAMEL is the number one partner for distribution of meals on carts or shuttles. The company develops, manufactures, and sells equipment to improve the reliability of cold, hot, and frozen chains: meal distribution carts, reheating ovens, tracking tools and customised services.
Both RESCASET and SOCAMEL complement each other to offer the best solutions to institutions, from meal preparation through to service to individuals.

Our priority is to protect food and people. Our packaging ensures the security and hygiene of its contents in the face of external factors, such as contamination, cold, heat, light, theft, etc., from production to the consumer's table.

Our trays are hermetically sealed to guarantee that the strictest hygiene rules are observed. This helps combat external contamination and malicious tampering and limits the risk of food poisoning. Each meal can be traced thanks to labels placed on the packaging and different diets can be identified using different coloured trays.

Our PP trays for institutional catering are recyclable and designed for hot and cold applications. And the cardboard packaging that we manufacture is eco-designed on the basis of virgin material.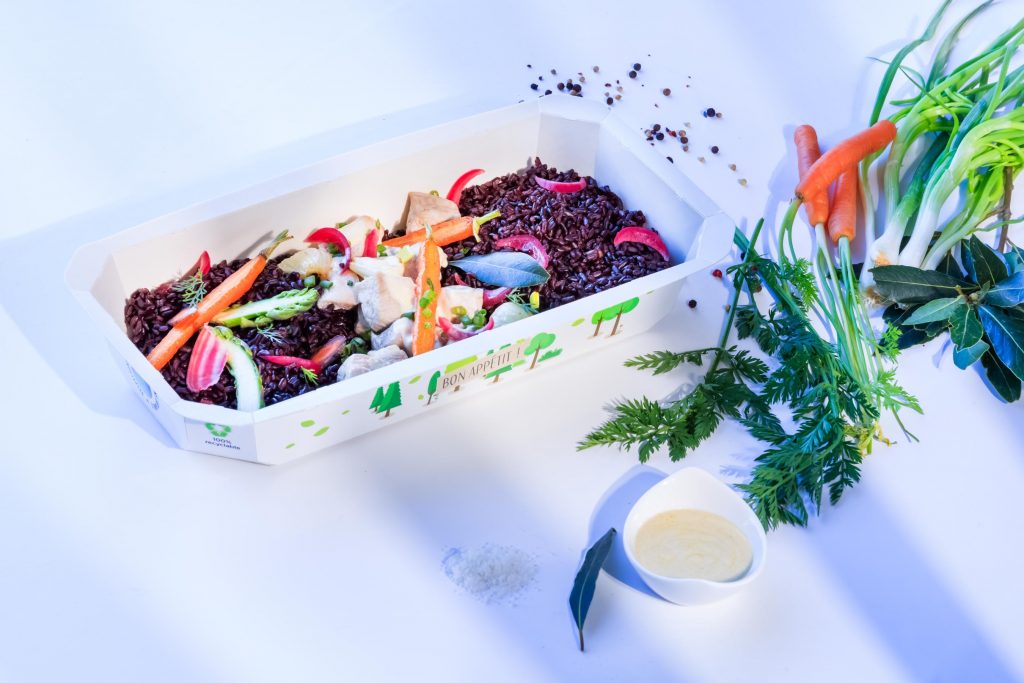 FOOD K sealable tray
Food K
is a concept that combines technology, ecology and marketing. This eco-designed sealable tray is a fully customisable and recyclable solution. Perfect for hot use, its cardboard base is compatible with reheating in the microwave and conventional oven.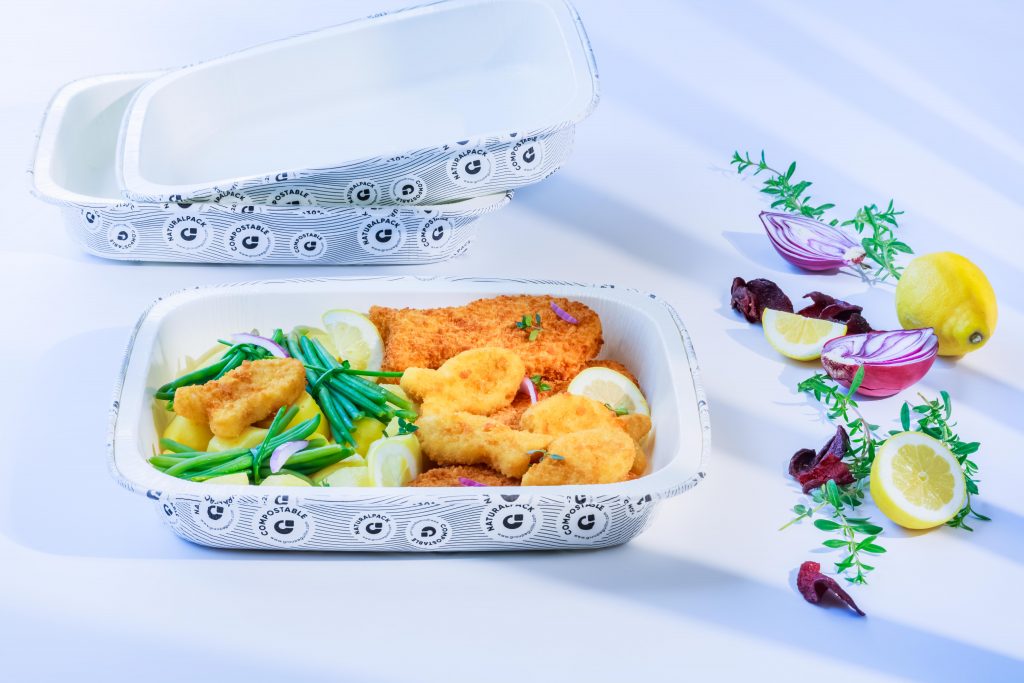 NATURALPACK cardboard tray
A unique solution on the French market, this tray is made from mono pure virgin pulp board.
NATURALPACK
is a fully sealable, recyclable and industrially compostable tray Perfect for use in schools, it fully meets the regulations applicable to institutions.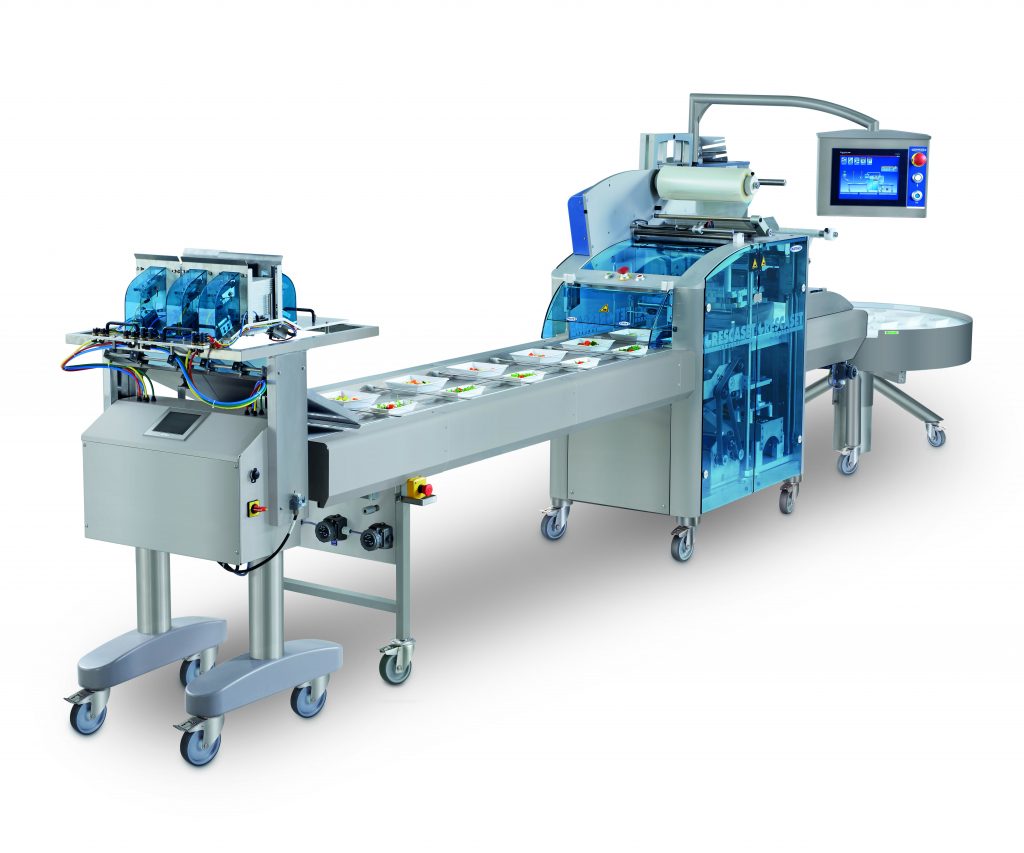 DUOTRACK fully electric automatic in-line sealer
An automatic sealer that can be adapted to all configurations (from one to three lines). Ergonomically designed to offer comfort at all heights, rapid and total accessibility for maintenance and cleaning. Ultra-fast retooling to allow production to restart immediately.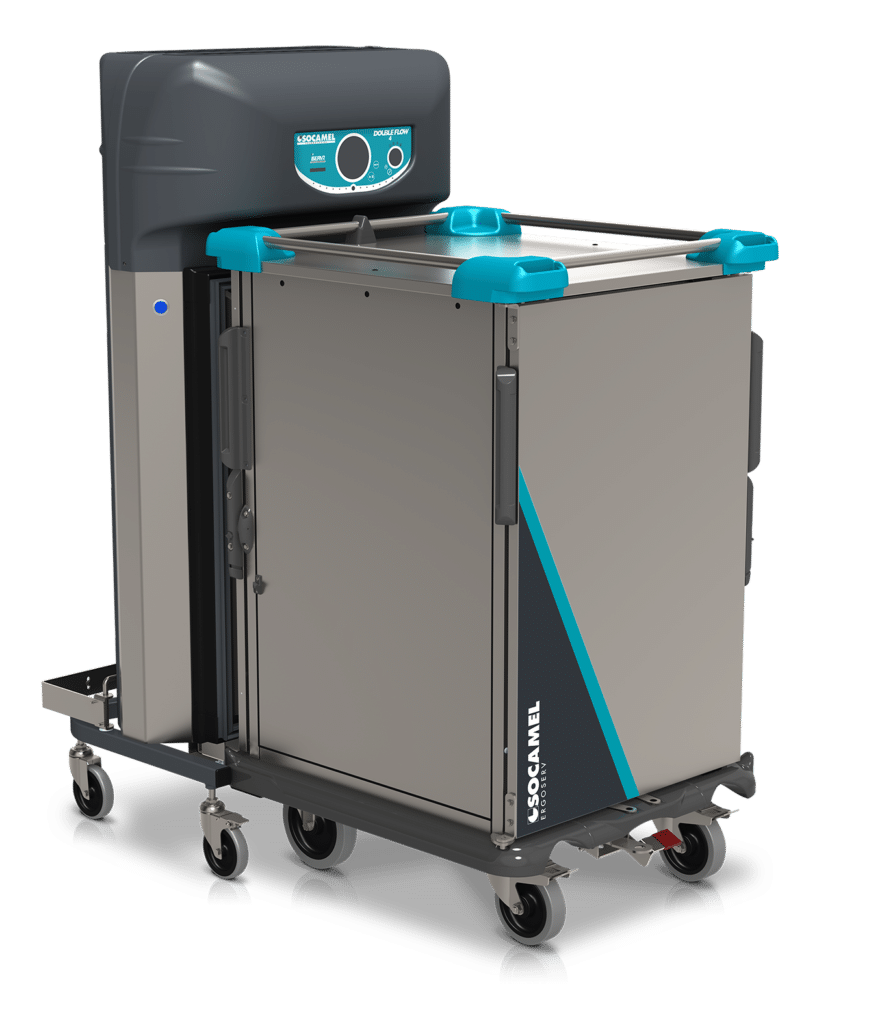 DOUBLEFLOW distribution cart and ERGOSERV terminal
A combined terminal and shuttle system that makes the link between the kitchen and service location. A perfect solution for reheating and distribution of hot and cold dishes with fully insulated walls. Fully traceable, integrating the best technologies.



Automatic sealing machine to optimise production. Sealable tray for hot and cold use. Distribution cart with reheating for hot and cold meals.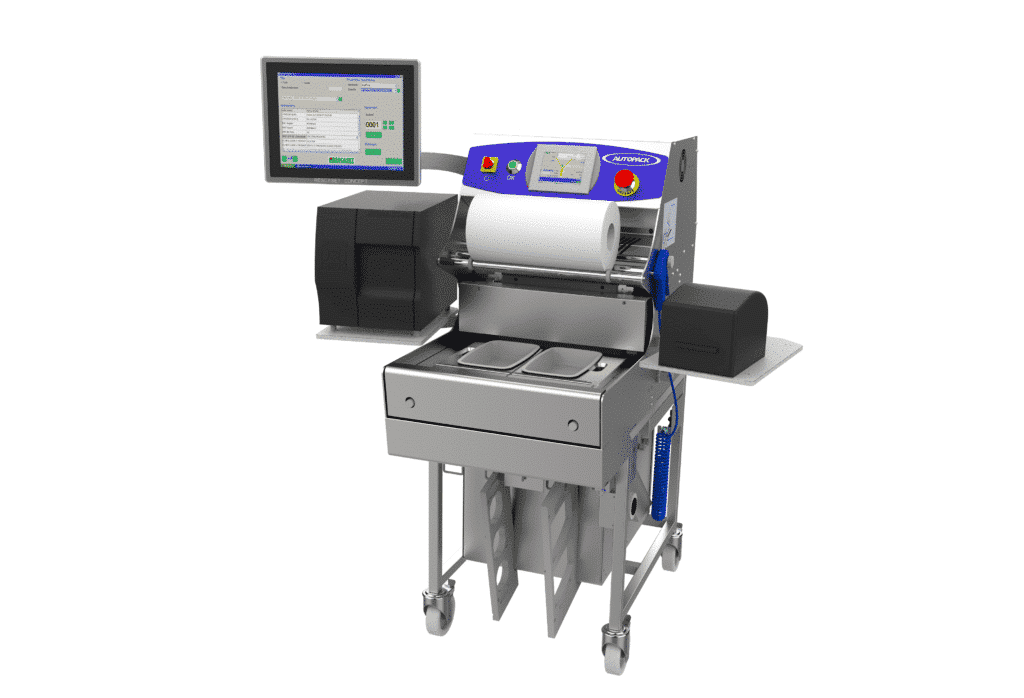 FOOD PREPARATION EQUIPMENT
Sealer packing machine
Vacuum and gas sealers
In-line sealers
Peripherals
Labelling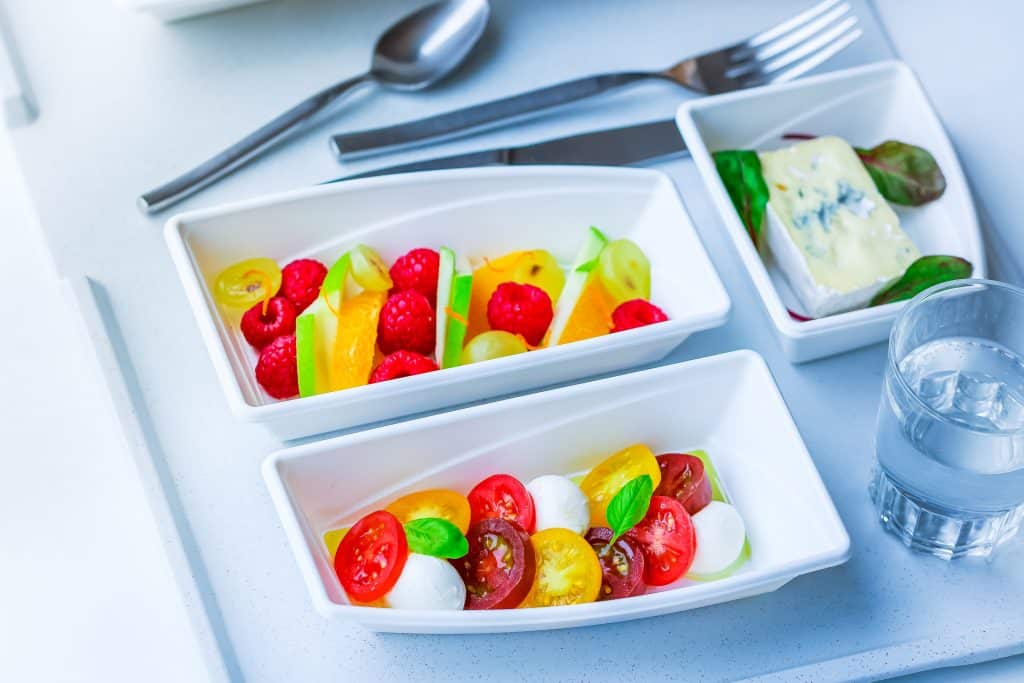 PACKAGING FOR COLD DISTRIBUTION
Plates
Containers
Sealable trays
Boxes
Presentation plates
Meal trays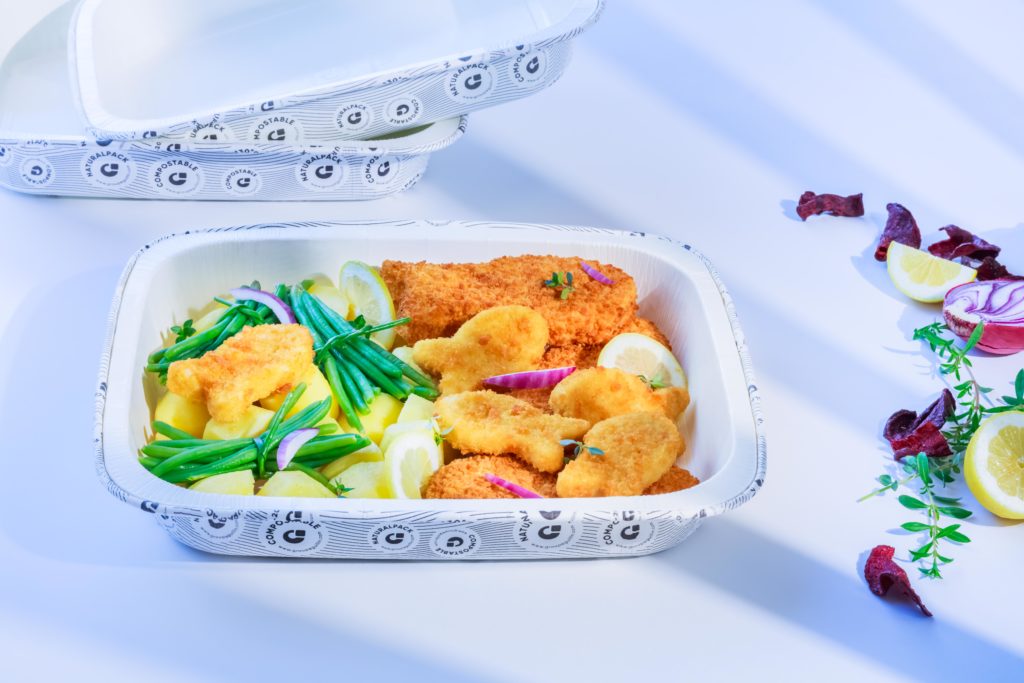 PACKAGING FOR REHEATING
Baking paper, cardboard or paper moulds
Trays
Sealable trays
Round containers with separate lid
Boxes with separate lid
Boxes with attached lid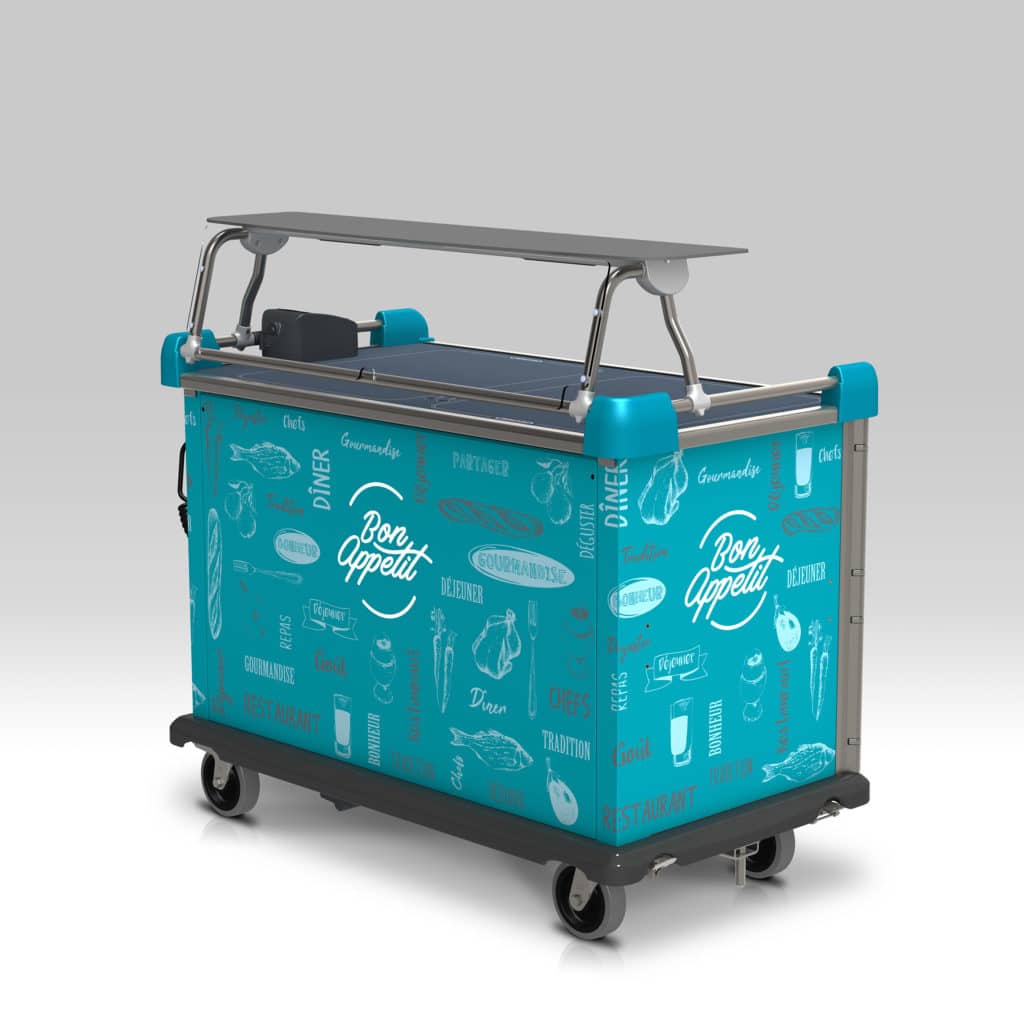 MEAL DISTRIBUTION EQUIPMENT
Isothermal transportation
Breakfast carts
Plated meal distribution
Multi-portion meal distribution
"Listening, support, efficient, innovative and responsive — those are the words that describe the relationship that I have enjoyed over many years in partnership with SOCAMEL.
The strength of their proposal of innovative, technical solutions in response to our organisational constraints has always enabled me to see through our joint construction projects with a spirit of mutual confidence."
"Our kitchen prepares around 1,000 meals a day, around half for senior citizens who live in their own homes, as well as for nurseries, medical-pedagogical institutes and medical-vocational institutes, and children with behavioural difficulties.
I have been working with the Group for more than 15 years as a user and 4 years as a manager.
The quality and regular nature of their products have naturally resulted in us becoming loyal customers. Our choice is primarily due to the quality of the product, but also to the design. We recently selected trays from the FOOD K range to match our value set.
Customer relations is also an essential component of our collaboration and has helped us to make various capital investments in the last two years (advice, trials and costs)."