GUILLIN OFFICIAL PARTNER OF SKIPPER FABRICE AMEDEO
BETTER UNDERSTAND THE WORLD AND ACT ACCORDINGLY FOR ITS PROTECTION
Commitment to environmental protection is neither idealistic nor heroic. It is a duty for each one of us if we are aware of the state of the world in which we live and which we will leave to future generations.
It is a credo shared by the GUILLIN Group and Fabrice AMEDEO, a common conception of ecology: modern, non-dogmatic and non-Manichean, which gives pride of place to progress and the scientific point of view.
Beyond the sporting feat and its extreme conditions, this partnership is the symbol of our ecological commitment, which aims to look at the realities of our world with clarity and to act accordingly. It is also a way of re-establishing truths and showing why the food packaging we have been designing for 50 years is essential and virtuous.
A PARTNERSHIP OF THE HEART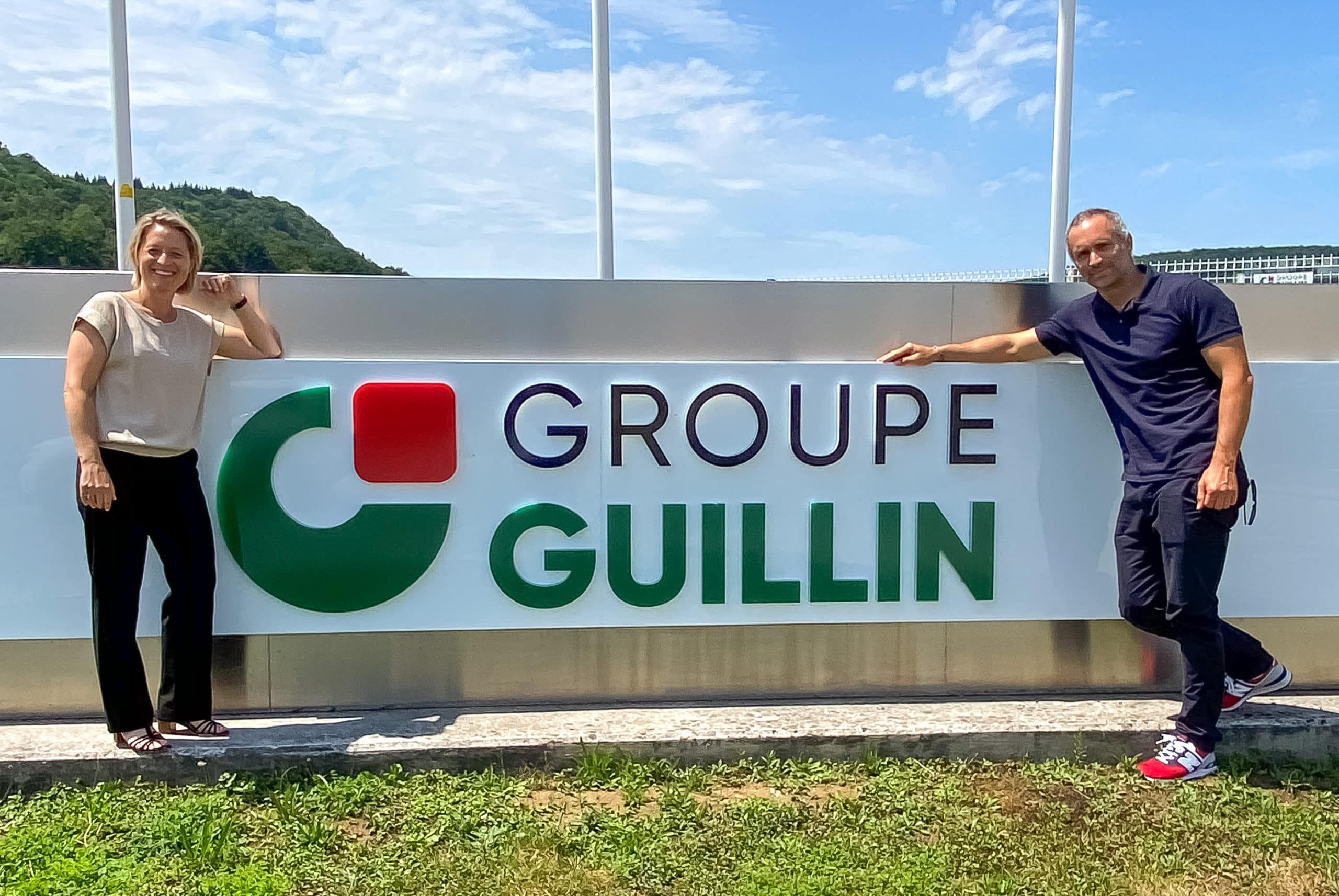 This partnership is above all a human adventure, the fruit of a meeting between two family histories made up of commitment, passion and ambition.
It is also a harmony of strong values that guide these two adventures: respect, of course, but also performance, team spirit, excellence and openness to progress. Values that resonate in a partnership of the heart.
It is a great source of pride for GUILLIN to be on Fabrice AMEDEO's IMOCA boat, but in the end, it's only natural!
A COMMON MISSION OF PROTECTION
This partnership is also the awareness of a common DNA, rooted in a deep respect for nature.
It is necessary to act to protect it. The GUILLIN Group limits CO2 emissions through eco-design and through industrial sites that are totally respectful of their immediate environment, echoing Fabrice AMEDEO's desire to limit fossil fuels on board his boat.
Together, we support research, Fabrice AMEDEO by making his boat and sensors available to go where it is difficult to access, and GUILLIN by financing this oceanographic project. This is a logical continuation of our commitment to the protection of the oceans through Prevented Ocean Plastic™, a collection and recycling programme in Indonesia which prevents hundreds of millions of plastic bottles from ending their lives in rivers and oceans, as they are collected on the shore and transformed into a quality raw material in a socially responsible process.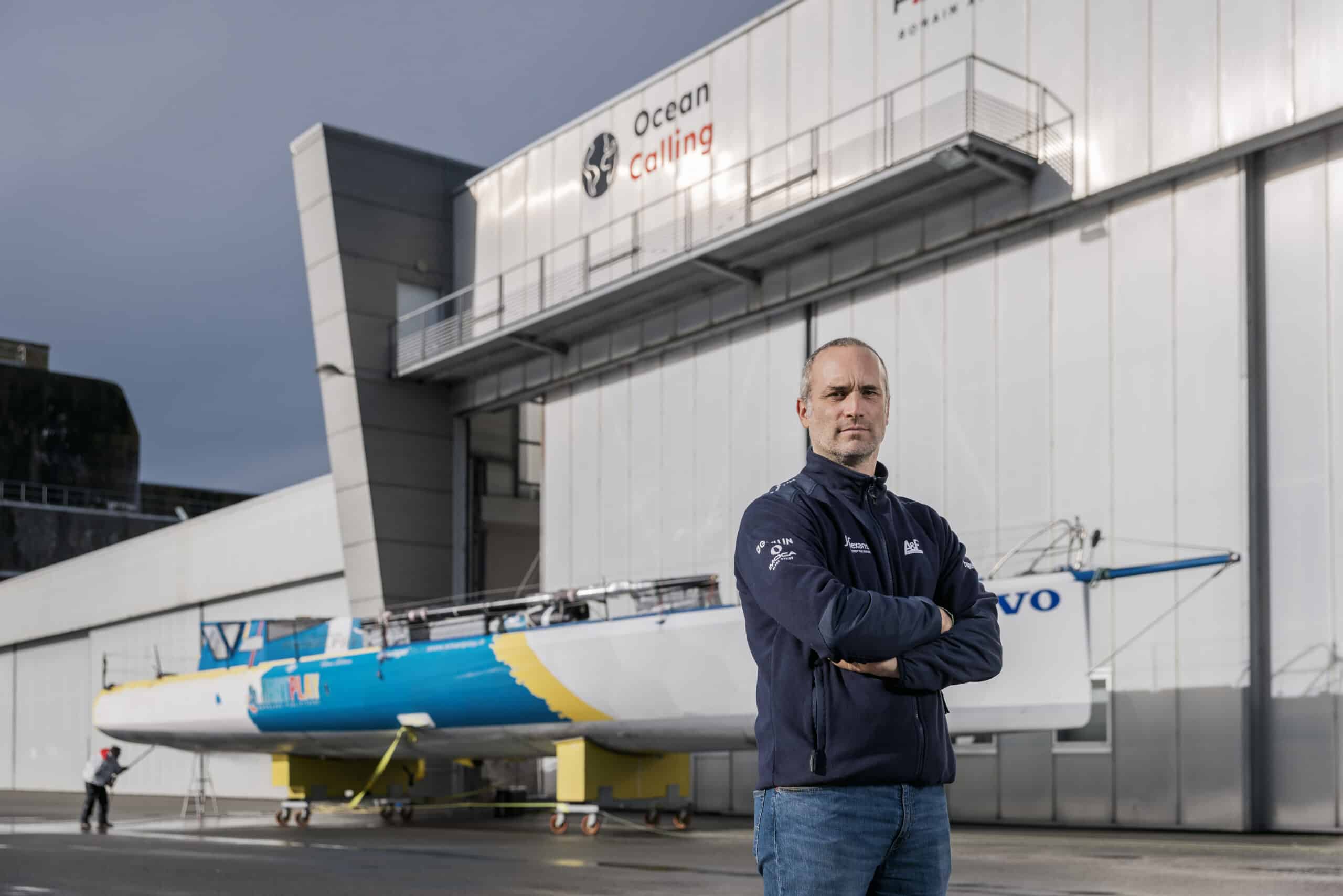 Fabrice AMEDEO and I share the same vision of modern, progressive, reasoned ecology.
Since its creation, the GUILLIN Group has been linked to a natural territory that we have been preserving for 50 years by limiting our emissions as much as possible. We are committed to looking at the realities of our world with pragmatism and to acting with full knowledge of the facts based on scientific measurements.
Fabrice's commitments are along these lines: to complete a round-the-world trip without using fossil fuels and to take on board sensors to measure micro-particles in order to create a database on which concrete analyses can be made.
Continuing this commitment with Fabrice, the Group has been invested in the subject of saving the oceans for the past three years by being a Founding Partner of Prevented Ocean Plastic™, a collection and recycling programme in Indonesia that prevents hundreds of millions of plastic bottles from ending their lives in rivers and oceans, as they are collected on the shores and transformed into a quality raw material using a socially responsible process. One more thing in common!
With my ocean racing project and my modest technical team, I am a bit like the GUILLIN Group: like everyone else, we are not perfect, but we have decided to mobilise ourselves to make things change and humbly contribute our stone to the immense edifice of what must be done to save our planet and its oceans.
We will measure the pollution of the oceans to identify what needs to be changed on land to preserve the oceans, as 80% of pollution at sea comes from land. We will raise awareness of ocean conservation among children in schools with an ambitious educational project.
We will continue to organise waste collection on the beaches. We also have a project that is very close to our hearts: in 2023, I will start the races I am taking part in with a recycled plastic sail.
We are also going to send out a strong message about the need to recycle our waste. I know that this is an important area of work for the GUILLIN Group, which incorporates a lot of recycled raw materials in its plastics and strives to develop recyclable plastics.
A SHARED OBJECTIVE OF TRANSMISSION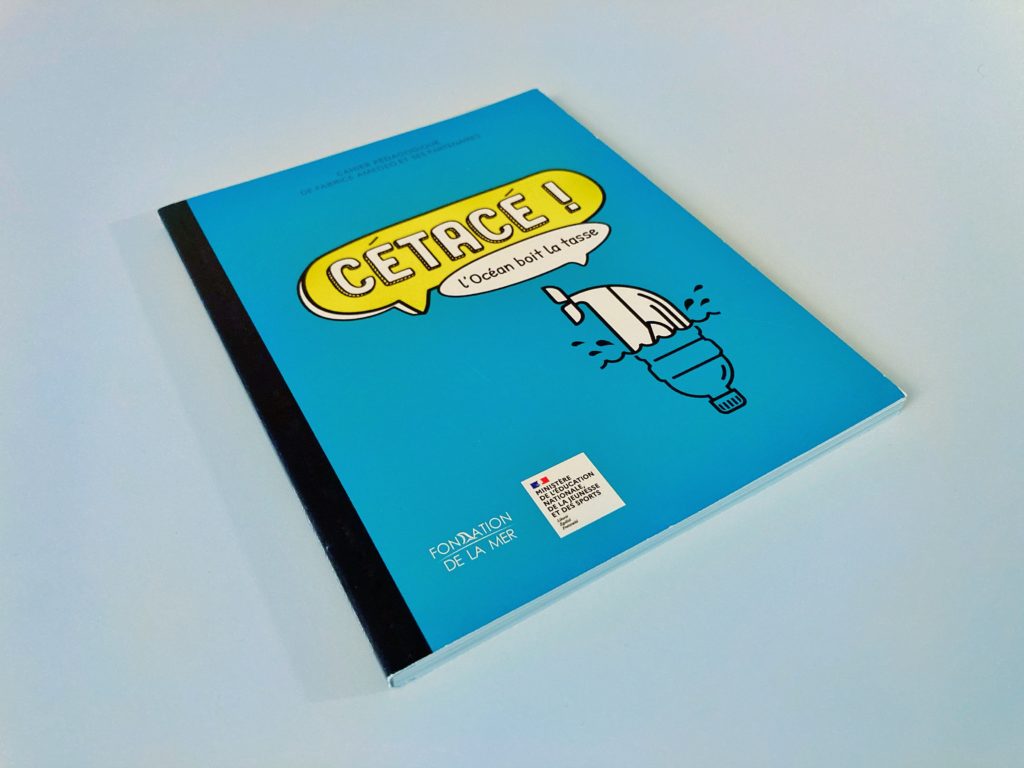 Finally, this partnership is the need to pass on to future generations not only a viable planet, but also knowledge, far from dogmas or caricatures, true, informed, factual knowledge, based on experience and science.
It is in this sense that the GUILLIN Group supports the educational aspect of Fabrice AMEDEO's project and participates in the production of the educational awareness booklet.
THE BOAT
Originally built for Mike Golding at the Hakes Marine yard (New Zealand) on Owen-Clarke designs, the future Nexans – Art & Fenêtres IMOCA 60′ was launched in August 2007 under the name Ecover 3 before becoming Gamesa in the 2012-13 Vendée Globe, which Mike Golding, the boat's skipper, finished in 6th placee  Sold to Arnaud Boissières in 2017, who renamed her La Mie Caline, the boat completed the 2019-20 Vendée Globe in 15e .
Bought by Fabrice Amedeo in December 2022, the boat will undergo a series of transformations and follow the path of sobriety initiated by Jean Le Cam in the last Vendée Globe. The objective is clear: to take part in the circumnavigation of the globe aboard a light, simple and reliable boat.
Identity card
Name: Nexans – Art & Windows
Sail number: FRA 56
Former names: Ecover3, Président, Gamesa, Kilcullen Voyager Team Ireland, La Mie Câline, Rêve de large
Architect: Owen-Clarke/ Design Clay Oliver
Shipyard: Hakes Marine (New Zealand)
Launch date: 3 August 2007
Hull length: 18.28 m
Hull width: 5.80 m
Draft or keel depth: 4.50 m
Displacement (weight): 8 tonnes
Number of daggerboards: 2 foils
Mast height: 29 m
Upwind sail area : 260 m²
Downwind sail area: 435 m².
THE TEAM
Fabrice Amedeo: skipper of the Nexans Imoca – Art & Fenêtres
Olivier Delagrange: Development Manager
Eric Lamy: Team manager
Leo Di Prima: Administrative Assistant
Céline Tengirsek: Communication Manager
Guillaume Le Fur: Technical director / Boat captain
Kevin Saux: Electronics Manager
Romain Barrier: Composite Manager
THE PROGRAMME 
IMOCA GLOBE SERIES – EVENT CALENDAR
2023
May: Guyader Bermuda 1000 Race
July: Rolex Fasnet Race
September: Lorient Agglomeration Azimuth Challenge
October: Transat Jacques Vabre
2024
May: The Transat CIC
June: New York – Vendée
September: Azimuth Challenge – Lorient agglomeration
November: Vendée Globe
THE OCEANOGRAPHIC PROJECT
NAVIGATING IN THE SERVICE OF SCIENCE
After completing his first Vendée Globe in 2017, Fabrice AMEDEO realised that sailing was no longer enough: he wanted to give meaning to his sporting project. "I had to commit myself to a cause that was beyond me. After having raced the oceans for a decade with a kind of insouciance in front of their increasingly catastrophic situation, I decided to bring my modest brick to the immense edifice of what should be done to save our planet.
Sailor, citizen and family man, Fabrice, who sails all the seas of the world and crosses remote regions where scientific expeditions cannot go, decided to put his 60′ IMOCA at the service of the international scientific community. Thanks to the support of his partners Art & Fenêtres, Éléphant Bleu and ONET, he is installing oceanographic sensors on board his boat to collect data at sea to help scientists better understand the impact and consequences of global warming and greenhouse gases on the oceans.
OCEANOGRAPHIC SENSORS
Installed on board the IMOCA monohull Nexans – Art & Fenêtres in September 2019, the first oceanographic sensor will use several specific modules to measure the salinity and surface temperature of the oceans, which are essential for a better understanding of climate change and the water cycle on Earth, as well as their CO2 content. This is an essential measurement given that the oceans absorb 25 to 30% of the emissions related to human activity and 90% of the excess heat, which leads to their acidification and therefore disturbs marine ecosystems.
The data collected in the regions crossed, which is essential for modelling climate change and applying appropriate solutions, is then validated by the project's scientific partners: UNESCO, OceanOPS, IFREMER, GEOMAR and the Max Planck Institute, before being made available to the international scientific community as open data via the SOCAT database. In 2020, Fabrice AMEDEO decided to go further by tackling microplastics* at sea. In 2022, he will install a new sensor to measure marine biodiversity in order to better understand the impact of climate change on different species.
All the oceanographic sensors that equipped the boat lost in the Route du Rhum will be bought back and reinstalled on board the new boat. Other sensors are being studied and will soon be installed on board.
MEASURING THE PRESENCE OF MICROPARTICLES IN THE OCEAN
After testing the effectiveness of the first oceanographic sensor and validating the relevance of the data collected with his scientific partners, the navigator decided to install a second one to collect and measure microplastics in the ocean during the Vendée Globe, particularly in the Southern Ocean, which the scientific community only has access to once every ten years.
This sensor is in the form of a box containing three filters designed to collect microplastics of various sizes on a daily basis throughout the race, weather permitting.
"The microplastic measurements are the most time-consuming and uncomfortable part of the scientific programme we have launched, but the issue of plastic pollution in the oceans is so urgent that I did not hesitate for a second, even if I had to sacrifice some performance. I am very happy that my boat can be useful to science."
The new part of the oceanographic project is being carried out in partnership with IFREMER (DCM laboratory), the University of Bordeaux (EPOC and CBMN laboratories) and IRD (LOPS laboratory), which will share the analysis, interpretation and modelling of the results as part of a consortium. The objective of this mission is twofold: to map microplastic pollution in oceanic surface waters and to assess their chemical impregnation and toxicity.
* plastic particles smaller than 5 mm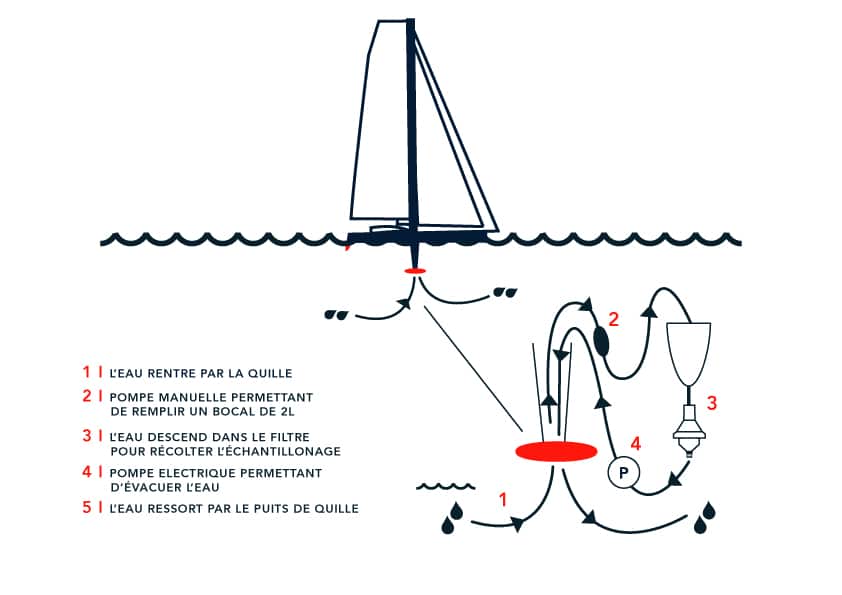 Mapping marine biodiversity
The oceans cover almost 72% of the planet's surface and represent more than 90% of the habitable volume for the living world. Yet, to date, only 240,000 marine species have been recorded, while scientists estimate their number to be between 500,000 and over 10 million. Billions of people around the world depend on marine and coastal biodiversity for their food needs.
The oceanographic sensors that equipped the boat lost in the Route du Rhum will be bought back and reinstalled on board. The onboard laboratory will include the Ocean Pack, which measures salinity, CO2 and ocean temperature, the microplastic sensor and finally the environmental DNA sensor, which will enable precious data to be collected in terms of environmental DNA to better map marine biodiversity and thus measure the impacts of climate change on the various species. Other sensors are being studied and will soon be installed on board.