OUR PACKAGING IS RESPONSIBLE AND RECYCLABLE
DON'T JUST THROW IT AWAY!
CONSCIENTIOUS, RESPONSIBILITY AND ECO-FRIENDLY
Food packaging needs to be as eco-friendly as possible; after all, it has an impact on food safety, public health and protection of the environment. This is a core belief we have held for many years. And it is why we always build environmental responsibility into all of our products, which are "eco-designed" to weigh less, incorporating recycled materials and giving them a theoretical indefinite life cycle.
Each of our packaging solutions answers a specific need and responds to use cases. Rather than simply opposing certain materials, we believe in giving you the most appropriate product that has been optimised for your task. Whether it's made from plastic, cardboard or alternative materials such as pulp. And taking account of environmental factors. We therefore ensure that we always adhere to three guiding principles: decarbonisation, a circular economy and accessibility to the greatest number of people.
Protecting food, people and nature: that's what we at GUILLIN call fully responsible packaging.
NOTRE PARTENARIAT EXCLUSIF GUILLIN | Prevented Ocean Plastic
™
In 2020, the GUILLIN Group signed an exclusive partnership agreement with Prevented Ocean PlasticTM (POP) and now includes in its recyclable packaging a quality recycled material, collected from the coasts of Indonesia and transformed according to a socially responsible process, certified by OceanCycle®.
Thanks to this partnership, over 830 million plastic bottles will not end up in rivers and oceans.
If it is disposed of in the right bin and not in nature, plastic can be collected, sorted and recycled: it then becomes its own resource.
Together, let's make it happen.
#weprotectyourfood
OUR COMMITMENT TO THE ENVIRONMENT
OUR COMMITMENT FOR POP & CIRCULAR ECONOMY
Climate change, CO2 emissions and their impact on our planet are the most important topic confronting us today. Our commitment to the environment thus has one objective: to produce fully responsible packaging with the aim of reducing our carbon footprint to the absolute minimum. Therefore, we strive constantly to combine the needs of protection of the environment with protection of people, ensuring that the actions we take on behalf of one do not negatively impact the other.
We participate actively in current debates seeking to strengthen the plastic packaging collection and recycling streams, as shown by our partnership with the Paprec group. More recently we entered into an exclusive partnership in Europe with Prevented Ocean PlasticTM to incorporate quality recycled plastic in our PET packaging, using recyclable materials collected from the most at-risk Indonesian coastlines. Through our actions we also hope to raise awareness among consumers of the need to become responsible citizens.
We want to reduce our environmental impact, become fully integrated in a circular economy and to make a real contribution through specific actions.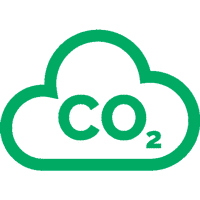 WE ARE REDUCING OUR IMPACT ON THE ENVIRONMENT
We promote sustainable use of packaging and make every effort to minimise its carbon footprint throughout its life cycle.
For more than 20 years, we have adhered to the principles of "eco-design" in our packaging. This means cutting its weight by up to 40% thereby significantly reducing the carbon footprint of transportation.
We also use at least 30% rPET in our PET packaging, improving its carbon footprint, and in some cases depending on the use case we can increase this to 100% for specific product ranges. We aim to achieve a minimum of more than 50% by 2025. And the cardboard packaging that we manufacture is eco-designed on the basis of virgin material.
We invest in our production sites to make them more eco-friendly: with closed-loop water systems, investment in low-energy equipment, no atmospheric emissions, systematic sorting of waste product, reusing energy from our systems to heat our buildings and no wastage of granulate (commitment to the Clean Sweep® campaign and award of the MORE 2019 & 2020 label).® / obtention label MORE 2019 & 2020).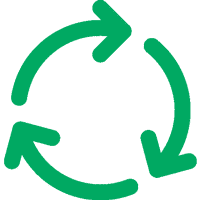 WE ARE FULLY INTEGRATED IN THE CIRCULAR ECONOMY
Our packaging is fully recyclable, reusable or compostable. It represents a reliable economic and ecological alternative that responds to all use cases. It meets the strictest criteria for food safety, regulations, protection of food and the environment, reduction of waste and practicability.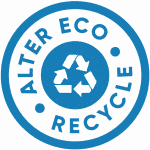 Our plastic packaging is recyclable (PET and PP). It is therefore completely compatible with sorting schemes.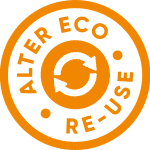 We also make reusable products, in particular plates, cups and lids, all meeting the European Single-Use Plastics (SUP) Directive.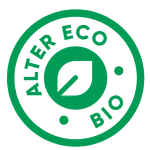 Since 2014 we have been developing a biosourced range of products consisting of packaging that is biodegradable and compostable (vegetable fibres or bioplastic), or recyclable (packaging made from cardboard or cardboard/PET).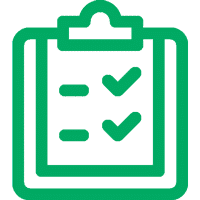 WE TURN WORDS INTO ACTION
We campaign for a circular economy, to ensure that collection, sorting, recycling and composting of our packaging becomes a reality and to encourage responsible behaviour among those who use it.
In the REUSAL project, we have developed a strategic partnership with PAPREC RECYCLAGE, the European leader, to create a specific recycling chain for PET trays. We are also committed to PET collection campaigns at our sites, regularly involving all of our workforce.
Pioneers from the start and with innovation in our spirit, we predict the future requirements that will impact our packaging (respect for the environment, preservation and protection of food, changing lifestyles) and our R&D department comes up with the packaging solutions of tomorrow. We also make our expertise available to partner R&D programs making use of new technologies to develop new sorting and recycling solutions. We support ideas that prioritise a circular economy and sparing use of food packaging.