Return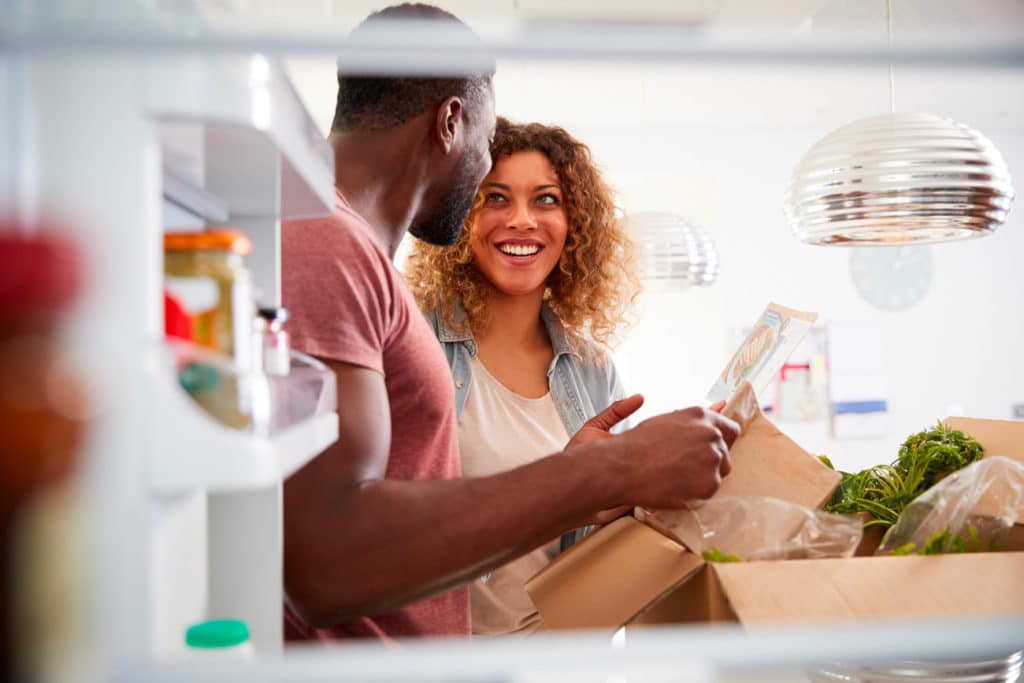 COMFORT FOOD
CONFINED? YES, AND THEN?
The 'worst year in history'. For many, 2020 will be remembered as the year that saw the arrival of a deadly virus that disrupted our habits and undermined economies and social structures around the world. To survive, we had to isolate ourselves.
A source of much anxiety, this confinement also allowed everyone to realise what was essential, and to experience unusual things… or to rediscover others, or even to be prey to new desires.
The pandemic has only accelerated processes that were already at work. It is the return of the "home sweet home", good home cooking and the advent of teleworking: the search for a new form of comfort, a reconciliation between the personal and the global.
With its solutions designed for delivery or reuse, GUILLIN provides its customers and consumers with maximum convenience and peace of mind regarding food safety.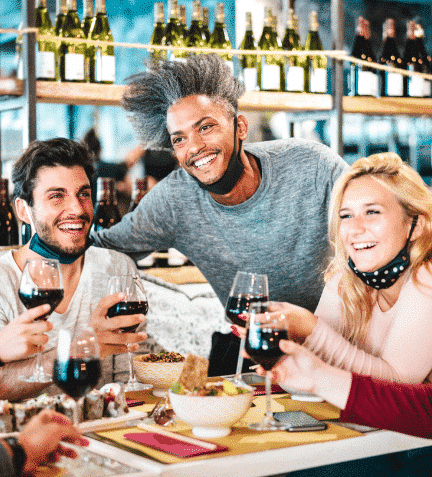 Finding each other
After long months of isolation, everyone enjoys the pleasure of getting together with friends. The simple pleasure of a dinner at home in a small group, finds all its meaning.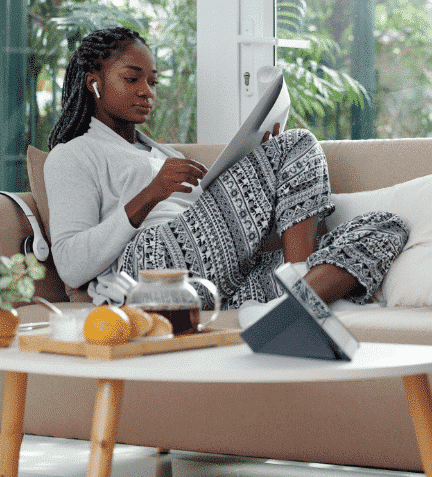 The advent of homo-comfort
The quest for comfort, the success of loungewear, teleworking or the 4-day week… Many of the trends and changes in consumer habits brought about by the crisis are set to continue.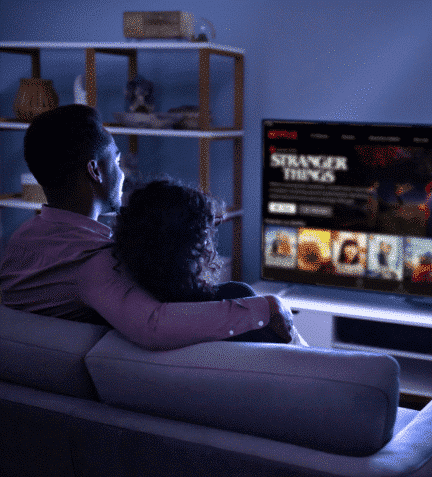 Netflix & chill
The ideal Friday night programme? Binge-watching your favourite series on the sofa!
The Bridgerton Chronicle (season 1) has been viewed for over 625 million hours and is a huge success on the streaming platform.
COMPLETELY TIKTOK
By spring 2020, the app has 2 billion downloads.
Charli d'Amelio, a 17-year-old from Connecticut, now has over 130 million subscribers thanks to her choreography. She is the ideal representation of the eccentric and optimistic generation that TikTok is targeting.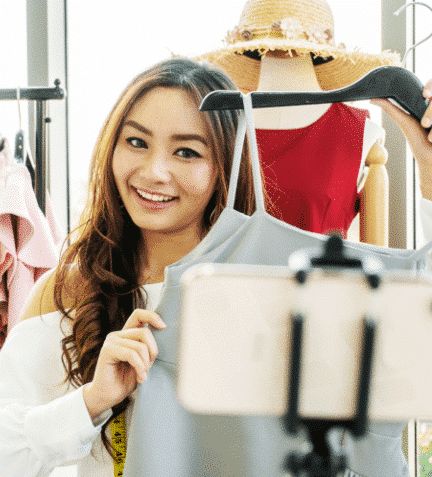 We go live
A hybrid formula between live streaming and teleshopping, live shopping is the new trend in e-commerce, which fits naturally into a hyperconnected environment.
Through Instagram shopping or Facebook shops, influencers are elevating the product to an entertainment object.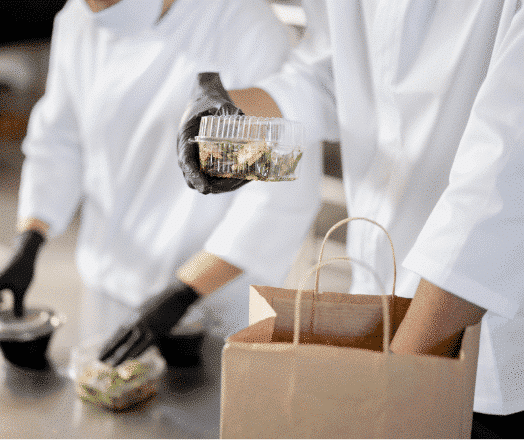 Dark kitchens
The home and office meal delivery sector is being boosted by the COVID crisis.
And "dark kitchens", also known as ghost restaurants, virtual tables or "dark stores", where cooks prepare dishes ordered online by customers, are multiplying (and so are the applications…).
E-commerce
The share of FMCG purchases has doubled since the Covid-19 pandemic. In 2022, more than 11 % of food, household and personal care purchases are made online.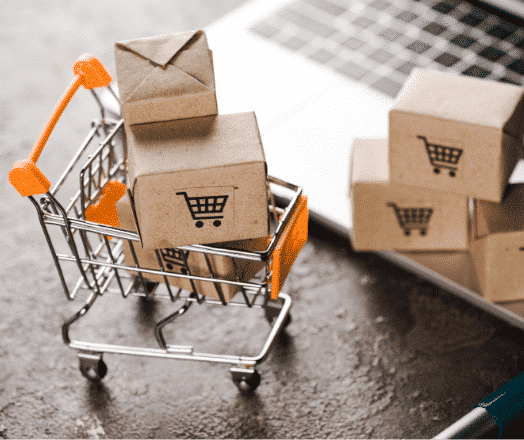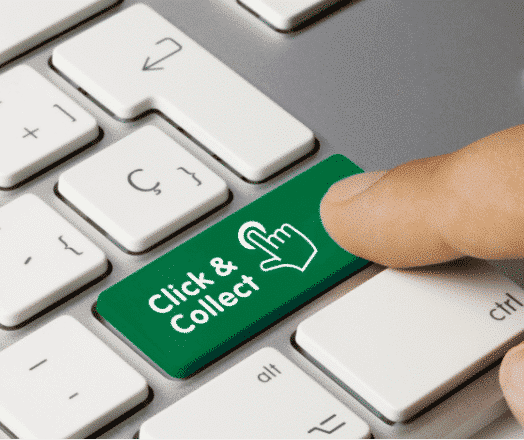 At home
The digitalisation of consumption has changed the codes of commerce. Delivery is now an integral part of the shopping experience. In addition, there has been a clear increase in drive-through and click & collect sales.
Fight against food waste
The 29th of September is now dedicated internationally to raising awareness about food loss and waste.
10 million tonnes of food are thrown away every year. 20 % of food waste in France is linked to a misunderstanding of consumption dates.
By allowing conservation "from field to plate", but also portioning, food packaging, particularly in PET, "naturally" combats food waste, which represents 8 % of CO2 emissions worldwide (UN, 2021).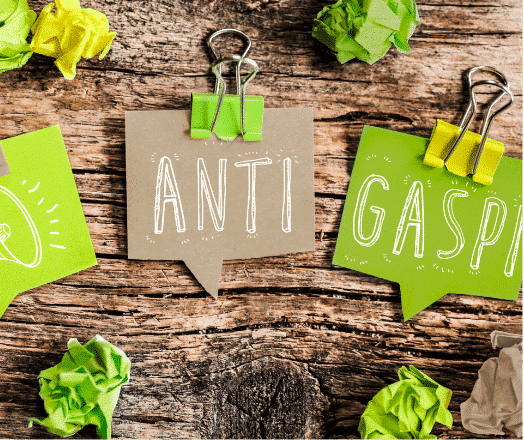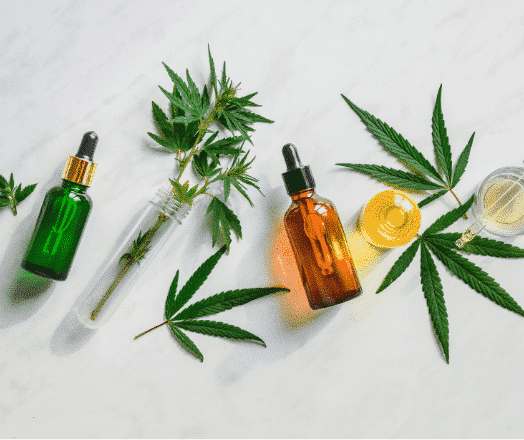 Keep cool
While the crisis has given rise to many symptoms of anxiety among consumers, many are turning to CBD, which is available in various forms and is now even included on restaurant menus.
Wave design
WAVE DESIGN is the name of a new tableware collection whith a wave-like, fashionable design which is declined on REUSABLE and RECYCLABLE plates, bowls and cutlery.
These products are dishwasher safe (NF EN 12875-1). Made in France, they are 100% microwaveable PP.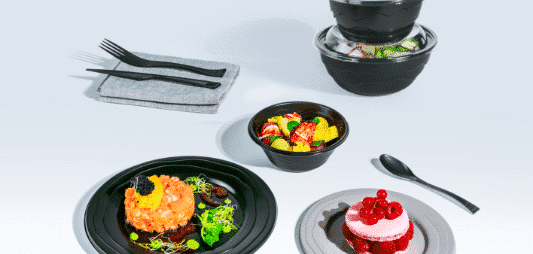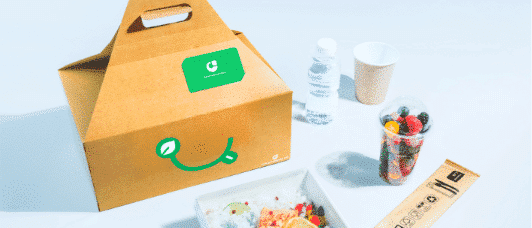 Mobipack
MOBIPACK is the box designed to safely deliver freshly cooked meals. MOBIPACK is made of pure virgin pulp cardboard which is recyclable, compostable and biodegradable. Its ear closure system is easy and safe.
Deliveripack
DELIVERIPACK is THE transport and delivery solution: perfect for home delivery of meals, this PP dish can also be used to heat up and eat directly. DELIVERIPACK is stackable, micro-corrugated, ergonomic and has a watertight closure. It is also a REUSABLE and RECYCLABLE solution!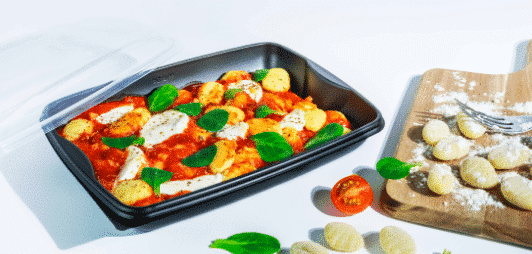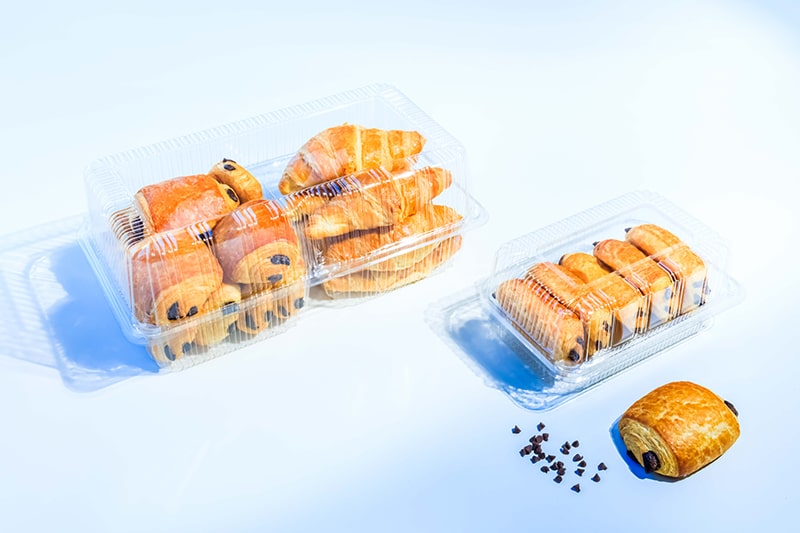 Toutipack
TOUTIPACK is the essence of the pastry box, simplicity personified: made of rPET, totally recyclable, TOUTIPACK is light, simple and ultra-transparent while ensuring its basic mission, i.e. to protect in the best way possible with its automatic closure. Just essential…